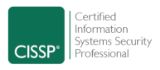 Certified Information Systems Security Professional
A CISSP has what it takes to effectively design, implement, and manage a best-in-class cybersecurity program.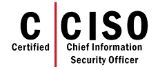 Certified Chief Information Security Officer
A C|CISO responds to incidents, establishes appropriate standards and controls, manages security technologies, and directs the establishment and implementation of policies and procedures.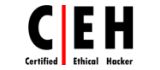 Certified Ethical Hacker
A CEH has the knowledge of assessing the security of computer systems by looking for weaknesses and vulnerabilities in target systems, using the same knowledge and tools as a malicious hacker, but in a lawful and legitimate manner to assess the security posture of an organization.
NY SHIELD Act
Our security team can help you implement a data security program that includes reasonable administrative, technical, as well as physical safeguards.
Assess
We begin with a network and security assessment, pinpointing any issues that could compromise your network security.
Remediate
We develop a plan to resolve any security issues, correct any problems, and ensure your network is locked down from any infiltrators.
Manage
We regularly review your network operations and send you reports showing network health, uptime, and potential security threats.