Attention Rochester Business Owners Looking To Upgrade Your Computer Network Within The Next 6 Months:
Don't Let Your Current Computer Guy Scare You Into Spending Thousands Of Potentially Wasted Dollars On That New Upgrade!
If you're planning on refreshing, expanding or upgrading your computer network within the next 6 months, I'd like to show you a potentially far superior way to get the up-to-date computer network you need without the heavy costs, complexity and problems associated with most IT upgrades. In fact, we typically lower our clients' IT upgrade and maintenance costs by [X%] and [Y%] while simultaneously:
How Can We Deliver These Kinds Of Results?
By utilizing smart, efficient cloud computing technologies, we can not only simplify IT for your company, but also free you from having to purchase, install and maintain complex, expensive IT systems in house. We call it our.
Free Cloud Readiness Assessment Shows You How To Scare Away That Big Fat Expensive Server Upgrade Bill
At no cost or obligation, we'll come to your office and conduct a thorough review of your computer network, backups and technologies. We'll analyze how you're working right now and identify what areas are giving you the most problems. From there, we'll show you a simple, cost effective plan for upgrading your network to the cloud versus the traditional on-premise server and network you currently have.
Even if you decide NOT to move your network to the cloud, you'll find the information that we share with you to be extremely valuable and eyeing as you make future decisions about IT.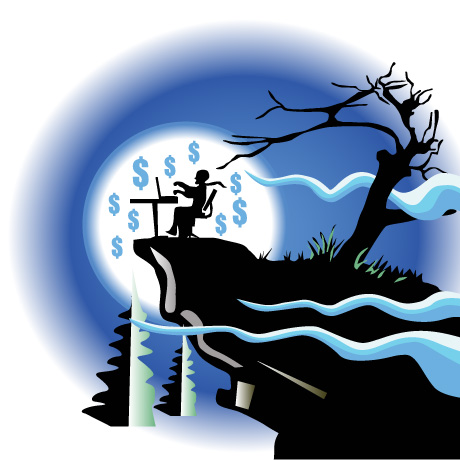 How To Upgrade Your Entire Computer Network Without Writing A Big, Cash-Draining Check For A New Server
Claim your FREE Cloud Readiness Assessment to find out:
It's FREE! This "Treat" Comes With No "Tricks" Attached! However, because our Cloud Readiness Assessments takes 4-5 hours to complete and deliver, we must limit this offer to businesses with at least 10 PCs and a Server.
FREE Only Through Halloween, October 31st!!!
"*" indicates required fields
I just want to tell you that you have a gem of an employee on your hands. Tom Barlow is wonderful to work with. I have great confidence in him, he is courteous, and always a pleasure to see when he arrives. I've also always had a great experience with any of your techs that I have occasion to talk with on the phone. Congratulations on a wonderful staff!
I am worry free since we signed up for the offsite backup service. We are a small not-for-profit organization and do not have the funds available to invest in a server where all files can be saved and backed up so having the remote/offsite back up service is perfect for us not to mention it saves us time and it's safer for our data should there be a fire or computer crash.