Webinar @ Lunch
Password Reuse - Your Employees Shortcut and an Opening for the Bad Guys
Wednesday, August 15th at 12pm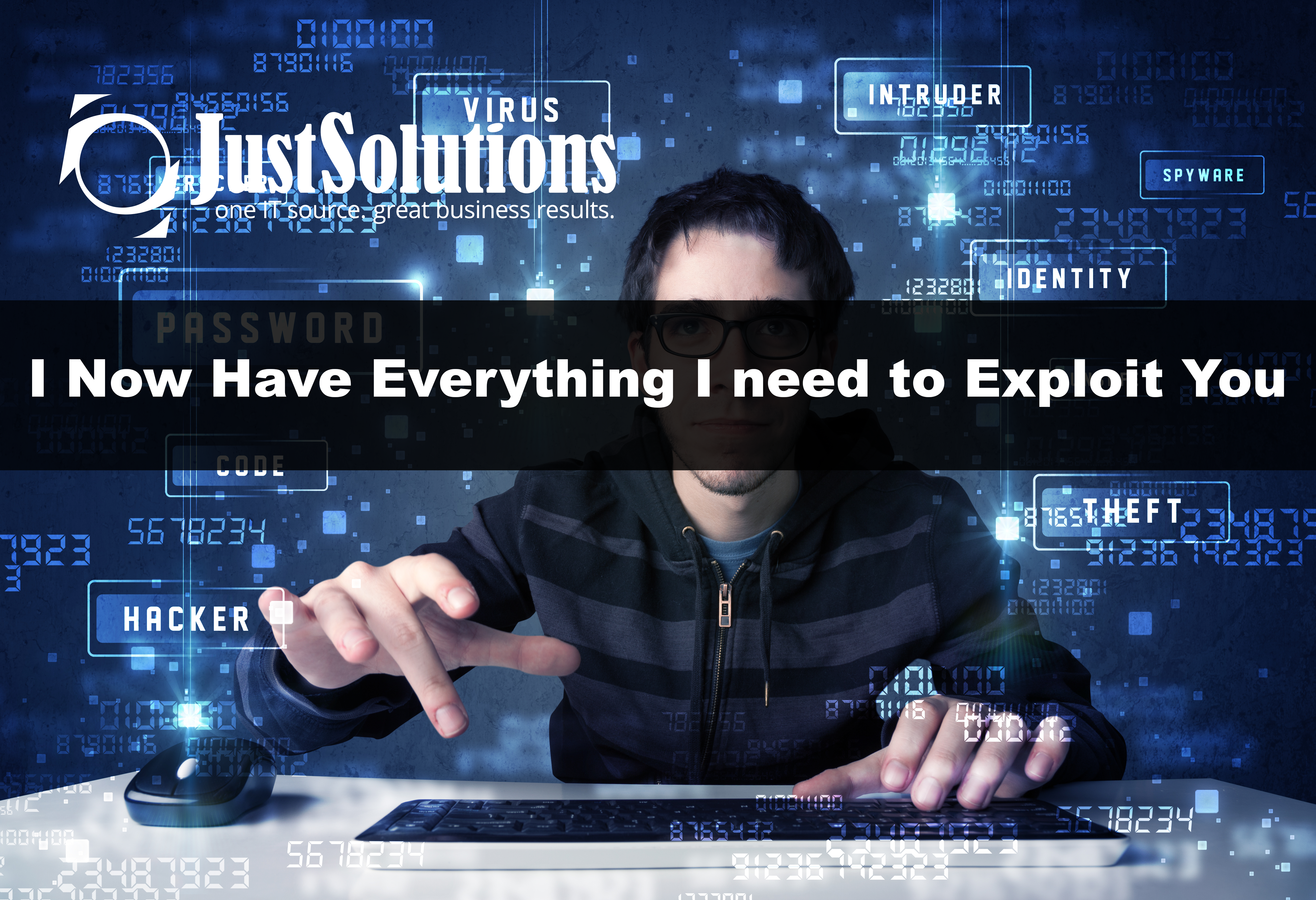 Digital credentials such as usernames and passwords connect you and your employees to critical business applications, as well as online services. Unfortunately, criminals know this — and that's why digital credentials are among the most valuable assets found on the Dark Web.
As IT experts in the greater Rochester area for the last 20 years, we know there are always a few employees who leave the door wide open for cyber criminals, hackers and thieves. Maybe they're sloppy with their passwords. Perhaps they use a personal email for work or reuse their passwords.
Whatever mistakes they make, they put your entire company at great risk.
Join Just Solutions & ID Agent to learn more about the Dark Web and how to avoid a debilitating cyber-attack.
Plus, all attendees will receive a FREE Dark Web scan (normally $399)!